Dear fellow WHIPS and friends!
The steam release for WW2OL is getting closer and without exaggerating, it is around the corner! CRS yesterday announced their steam release plan! The steam release is going to happen in several waves in order to somehow protect the health of the servers, if that is even possible 😉
Here's is an overview of the release dates: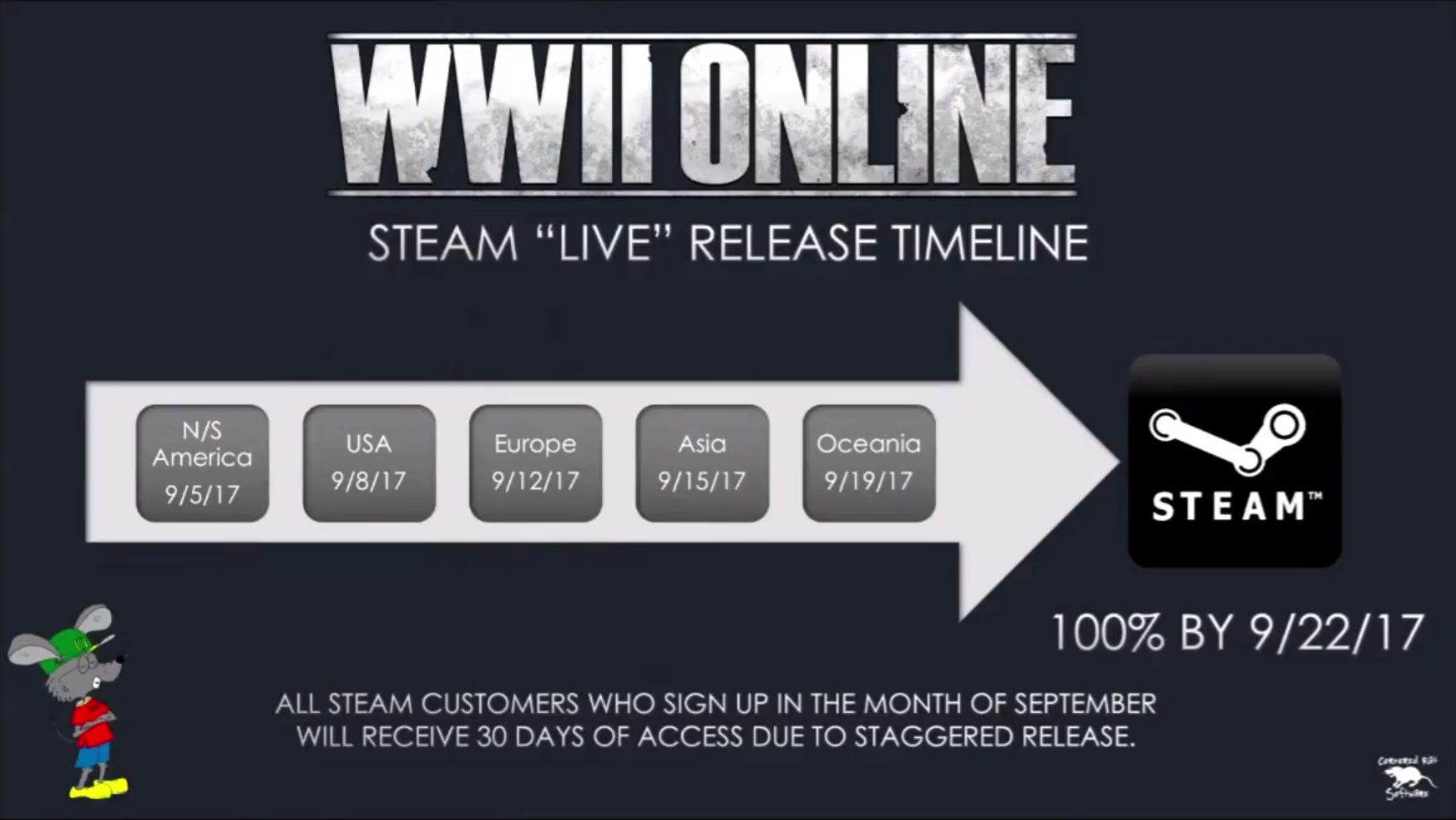 Prior the release on steam, CRS is g...
Read More