Dear fellow WHIPS and friends!
The steam release for WW2OL is getting closer and without exaggerating, it is around the corner! CRS yesterday announced their steam release plan! The steam release is going to happen in several waves in order to somehow protect the health of the servers, if that is even possible 😉
Here's is an overview of the release dates: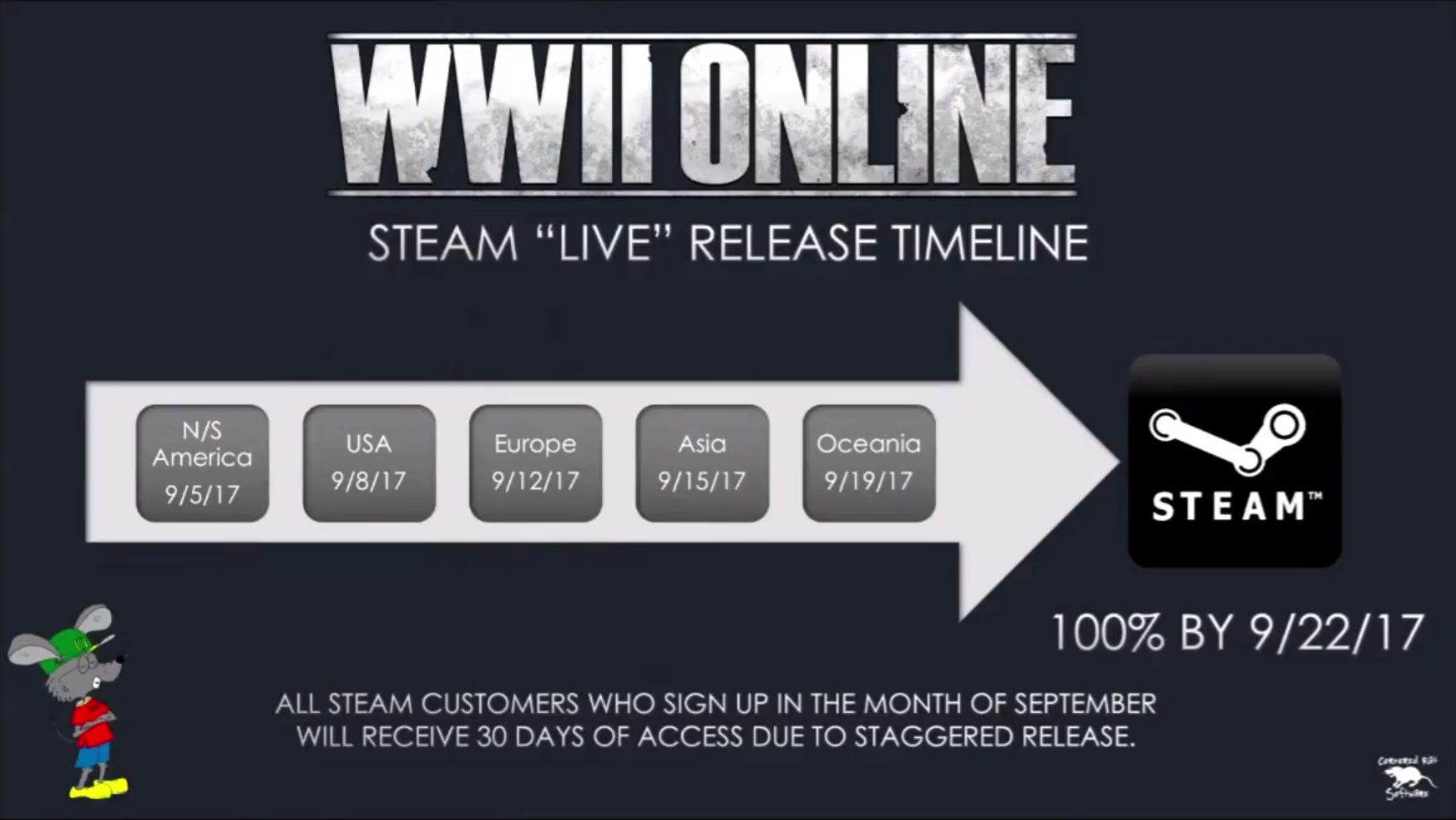 Prior the release on steam, CRS is going to start their next Welcome Back Soldier (WBS) program. It is going to start on 01.09.2017 and is going to last until 01.12.2017. Within those 3 months every returning vet will receive 30 days of premium access, which can be activated.
Same, by the way, goes for any newly signed up player on Steam. They will receive 30 days of premium access before they drop to rifle only.
Important for the returning vets, you do NOT have to sign up on steam. You still can manage your account under http://wwiionline.com/account
Last but not least we have a major upcoming event on 17.09.2017! The event is called "FALL GELB / CASE YELLOW". The event planning is still at an early stage and objectives probably will be only publically known 24/48 hours prior event start, because it is going to be initiated on the live server.
We as WHIPS have an unique oppurtinity to show up in force and as a unit! We can fill a whole Kampfgruppe with 30 slots and therefore can work together on the objective.
In order to register WHIPS with 30 slots for the event I will be in need of YOU to let us know that you are going to participate in this event. Please post your feedback and as well seek more information here: http://acceptance.whips-bge.com/forums/viewtopic.php?f=6&t=1092
This shall be it for today! Everyone should be very excited! Prepare mentally for a new WW2OL experience in just a few day! Make sure you help out as many greentags as you can!
Thanks!
bierbaer